I open this thread to post links of websites dedicated to Palestine the country as it was before the Zionist occupation.
First here is a picture of the effect of the Zionist colonization on the land of Palestine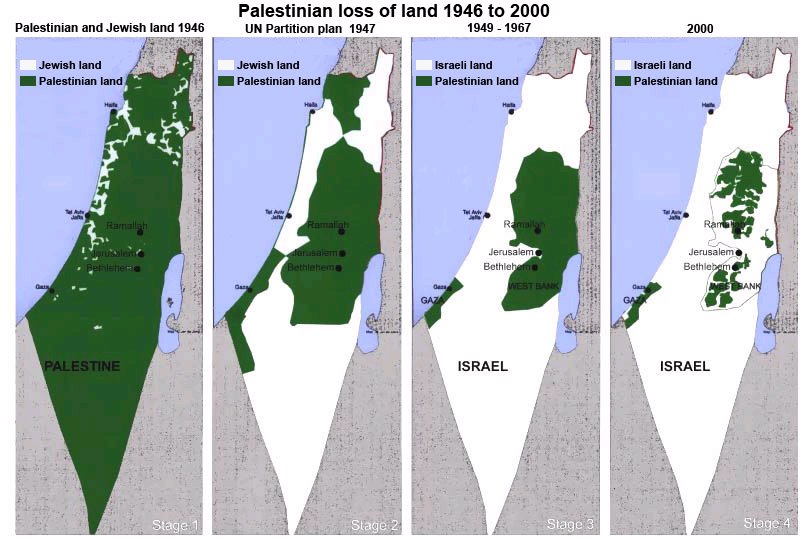 Palestine remembered
Very good site with information on all the villages of Palestine
When you search for
Palestine on Google earth
of course you find something called Israel but you can see Palestine too all you have to do is to go here
here
you will find a list of documents to download.
The first line of (Palestine's Districts Before Nakba-1948 (for the satellite version or the Google Earth version) click on google earth to download the kmz file of Palestine villages and town before 1948 before the Zionist ethnical cleansing. Open Google and here it is Palestine. Point on any village name to open a window with details of Zionist occupation.
Spread it among all people you know
Here you will find this
map
showing the massive destruction of Palestinian villages and cities
PASSIA Palestinian academic society
This site is a resource of valuable information about Palestine and its History
Have a look at these documents :
Bulletin about Gaza
You can download it
here
Bulletin about the Nakba
You can download it
here