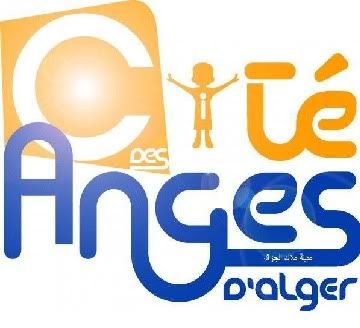 e-dzers ,
May I present you today a charity group, they amazed me by their activities , every Friday , they manage to make a visit to hospitals, and help families and children in sick (I know 2 persons among the group). And , the topic is manly to support them and share and talk about them around you.

I won't say more than the message of the responsible :



Dear Members,

The "City of Angels Algiers" is the name given for the section of hospitalized children and especially those with cancer - (A lot of them are sadly in an advanced state of the disease, they know it and we say this with considerable regret) - because in reality they are definitely Angels.


The concept of the "City of Angels Algiers" emerged on May 17th, 2007 just after a visit to a young cancer patient in the hospital of Beni Messous at the childcare service , Mussy wing. unfortunately after a couple of days she passed away.


The group, which is not infact an association but a group of volunteers, began its first actions from the initial concept with three Initial Members. The first collective organized visit was launched on September 30th, 2008 under the theme: "Day with the angels" but unfortunately its echo remained within the limits of this date . The group became more known and found its rebirth on November 16th, 2008 following the radio show "Stereo parleurs"with Mr Brahim HAMIDA animator in Radio Chaine 3 at 13.00.

The group started its real actions after his second release under the theme: "Michelangelo with the angels ...". His new adventure with ten (10) Active members and initiators of the Neo-group under his new classification led him to reach the current number of fifty active volunteers registered connecting at the number of ten volonteers every Friday,a tradition that perpetuates from one week-end to another.


Our group of volunteers has as its mission a follow-up all psychological, pedagogical as well as entertaining of hospitalized children particularly those suffering from cancer ,whose majority are in final stages ,and accompanying them to the end .

Since then, the number of organized visits to hospitals as well as volunteers is more and more increasing. The last visit with Mr Brrahim Hamida and Salah AOUGROUT strengthened our actions and our staff. The number of hospitals we work with grew from one to two to include, beside Beni-Messous Hospital, Maillot hospital, Bab el-Oued all thanks to people of great esteem, and we would like to extend our activities to other hospitals in the Wilaya of Algiers.

Sofiane Sid-Ahmed GHERBI.
Cité des Anges d'Alger - مدينة ملاك الجزائر

Tél. : 00 (213) 5.54.62.40.65

>> Site :

http://sites.google....desangesdalger/

http://cite-des-anges.tripod.com/*



>> Facebook page

>> Mail : cite-des-anges@lycos.com







[url="http://www.dailymotion.com/video/x88rkk_cite-des-anges-d-alger_people"]http://www.dailymoti...-d-alger_people[/url]


[url="http://www.youtube.com/watch?v=sl0gXkW96bs"]http://www.youtube.c...h?v=sl0gXkW96bs[/url]


So , wherever you are around the world , its never enough to give to sick children (angels), through E-DZ we invite you to support and join The City of Angels.