A Passport was made for The Prophet (
) and his Family... it  has been made in 9 languages (but I wasn't able to find pictures of the English Copy Insha'Allah when I will , I will post it for those who don't understand Arabic) ...Details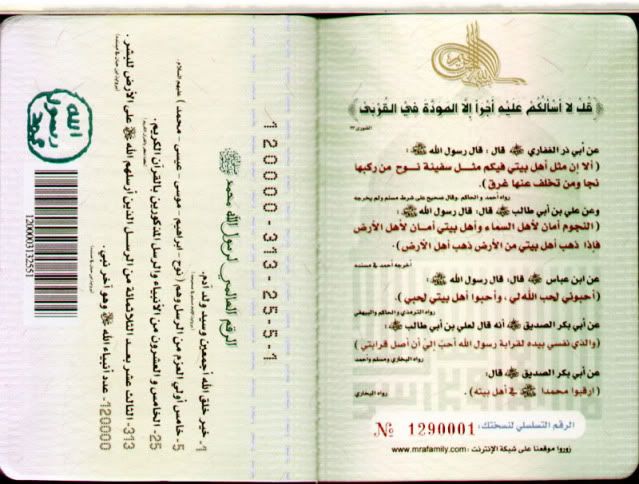 Personal Info of The Prophet (
)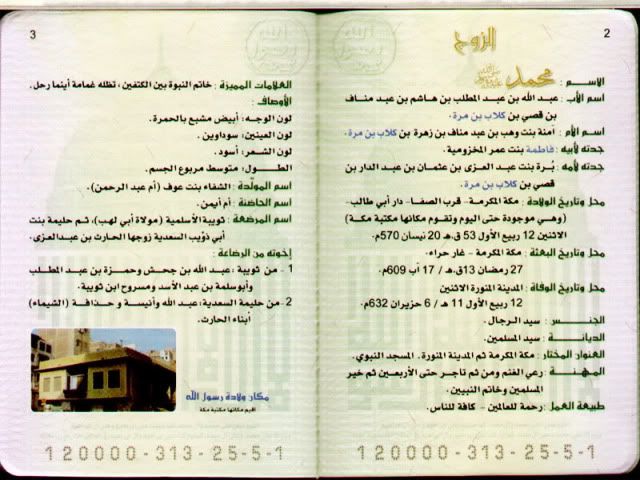 Family Tree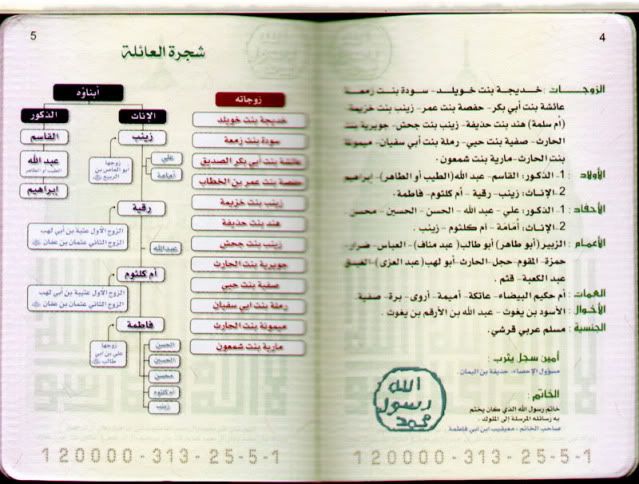 Propeht's Residence in Makka 



First and Second Wives



Third and Fourth Wives



Fifth and Sixth Wives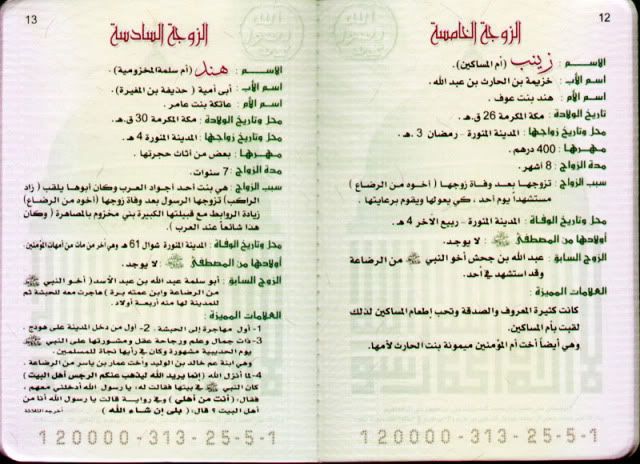 Seventh and Eighth Wives 



Nineth and Tenth Wives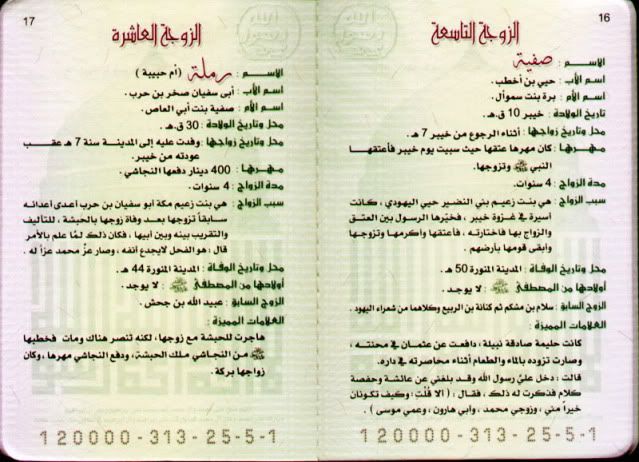 Elevan and Twelth Wives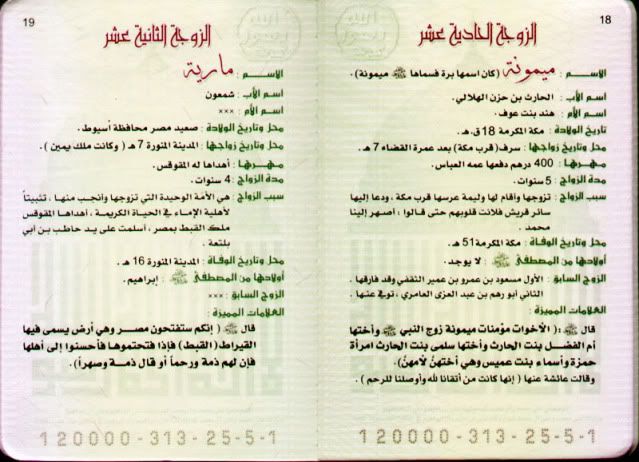 Table showing Prophet's wives details, i.e. Name, Age, families etc
and Their rooms in the Mosque.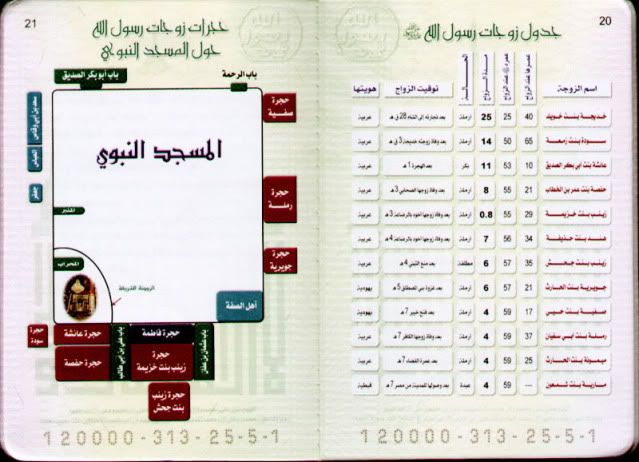 Children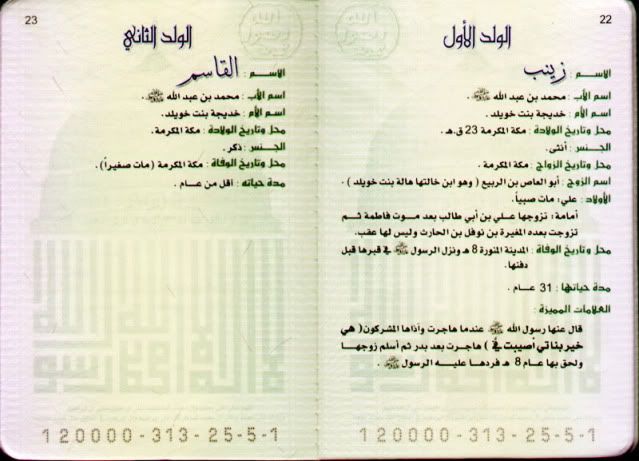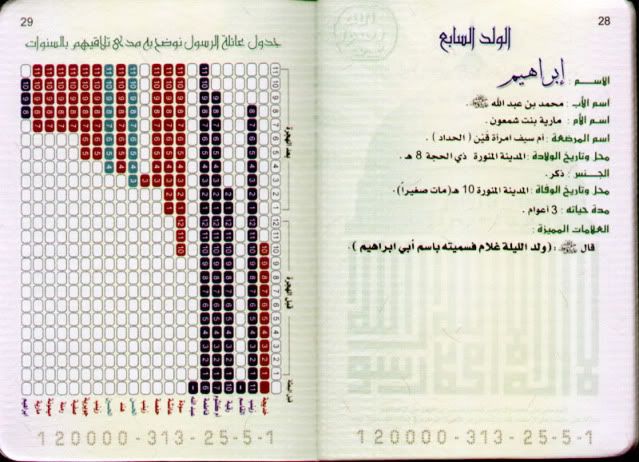 Grandsons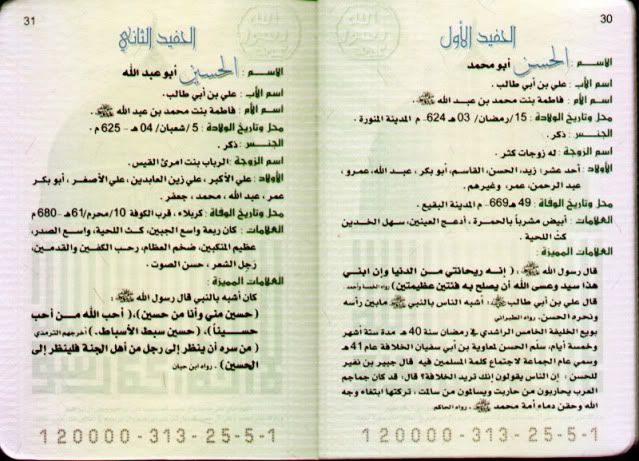 I think it's a good way to teach more people about our most beloved Prophet Muhammed (
) and they didn't put any pictures of him or his family. The passport costs 1.5 $ 
what do you think about this idea ?