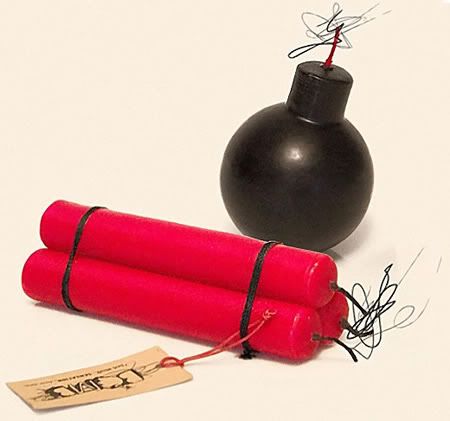 These candles are called ''notmy'' and they were created to look just like Bombs! (''notmy'' as in ''Officer, These are NOT MY explosives on the table '' lol
)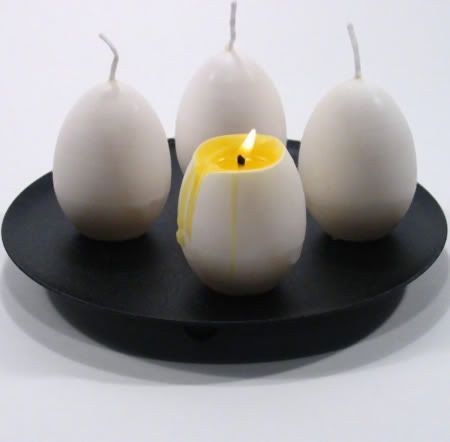 These special egg candles have a surprise in store! A bright yellow yolk appears when the candle burns. 




Lego Candles!



Lighter Candles lol



Road Cone Candles...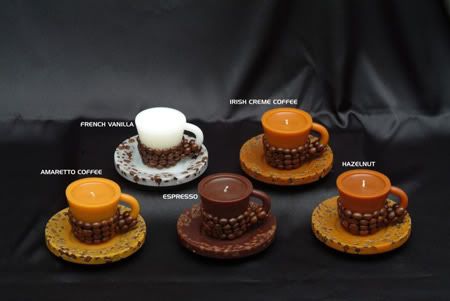 Coffee Candles!



This one truly takes candlelight to the next level with its Lumen candles , a series of beautiful stainless steel oil lamps that cast intricate shadow of different type of trees on the wall.