Please make Duaa for our brothers and sisters in Pakistan , Flood caused a lot of damage , many have lost their homes and Loved ones.




Make Duaa for them this Ramadan Insha'Allah , May Allah (
) Help them through these very difficult times , and May He (
) reward them for their endurance , Pray for their safety and well-being ... and you can also donate and help them out.




You don't have to give a lot of money , if each of us gave 10 DA ..think how much it will add up to be ?

You can also send them clothes or food cans , perhaps some covers , Pakistan is an Islamic country.

Algeria is one of the countries sending Aids to Pakistan.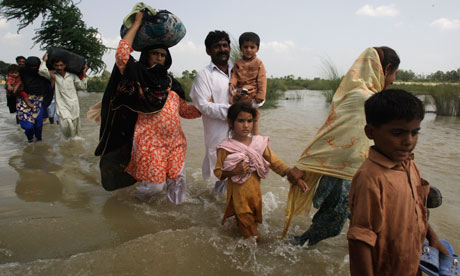 Jaza'akoum Allahu Khairran.


~~ Peace out ~~